Indian Miniature Paintings from Gwalior School / Style of art
Gwalior was a great centre in earier times and Raja Mansingh Tomar dedicated himself for he artistic traditions. In the early era the palam kalam influenced Gwalior kalam. It was also a big center of illumination of Jain mss. In the later era we find the Maratha influence with the manifestation of Ragini paintings.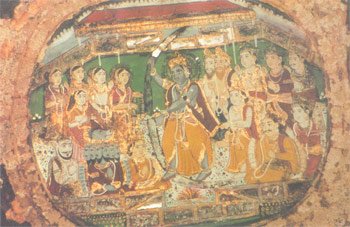 Interested? Want to know more about this ancient art?